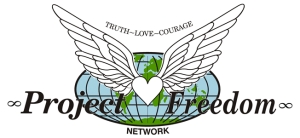 THE MARK OF THE BEAST!
CONSPIRACY OR COINCIDENCE?
AN EXPOSE OF THE "MARK OF THE BEAST" BARCODE TO BE MICROCHIPPED INJECTED INTO THE WORLDS POPULATION TOWARDS THE AGENDA OF THE NEW WORLD ORDER
HERE IS A PERFECT EXAMPLE OF HOW THE ELITE WORLD GOVERNMENT - THE BROTHERHOOD - THE FIRM - THE ILLUMANATI-THE BILDERBERGERS-BIG BROTHER-THE BEAST ( BY WHATEVER NAME ONE WISHES TO DESCRIBE THEM) ARE FLAUNTING THEIR SYMBOLS OF POWER RIGHT IN FRONT OF OUR FACE.
The Prophetic Book of Revelations (chapter 13 Verses 16-18) Quotes:-
'HE THE BEAST CAUSES ALL BOTH SMALL AND GREAT, RICH AND POOR, FREE AND SLAVE TO BE BRANDED WITH A MARK ON THEIR RIGHT HAND OR FOREHEAD'
NO ONE MAY BE ABLE TO BUY OR SELL UNLESS ONE WHO HAS THIS MARK OR THE NAME OF THE BEAST OR THE NUMBER OF HIS NAME. HIS NUMBER IS 666.
EVERY BARCODE HAS THIS 666 MARK OF THE BEAST.
PART OF THE SECRET WORLD GOVERNMENT AGENDA TOWARD THE NEW WORLD ORDER IS TO HAVE EVERYONE IN THE WESTERN WORLD MICROCHIPPED BEFORE THE YEAR 2005. EACH INJECTED MICROPCHIP WILL CONTAIN COMPLETE DETAILS OF THE INDIVIDUAL INCLUDING A PERSONALLY NUMBERED BARCODE.
MICROCHIP RESEARCH SCIENTISTS DECLARE THAT THE MOST EFFECTIVE PLACE IN THE BODY TO BE MICROCHIPPED (DUE TO BODY TEMPERATURE) IS IN THE BACK OF THE HAND OR FOREHEAD.
A MICROCHIPPED PERSON CAN BE VERY EASILY LOCATED AND MONITORED WHEREVER THEY ARE FROM ANY OF THE MIND CONTROL COMPUTER CENTRES ALREADY IN OPERATION AROUND THE GLOBE.
TECHNICALLY, THIS IS ACHIEVED VIA THE (SO-CALLED) MOBILE PHONE NETWORK AND MOBILE PHONE ANTENNAS AND MASTS NOW COVERING EVERY DENSELY POPULATED AREA IN THE WESTERN WORLD AND ARE CONTINUALLY BEING ERECTED AT AN ALARMING RATE.
MORE IMPORTANTLY HOWEVER, A MICROCHIPPED PERSON CAN EASILY BE (AND WILL BE) MANIPULATED AND CONTROLLED BY THE TRANSMITTING OF SPECIFIC MICROWAVE AND ELF FREQUENCIES TO THE BRAIN VIA THE MICROCHIP THAT CAN TOTALLY ALTER A PERSONS NORMAL THOUGHT AND EMOTIONAL PATTERNS AND THEREFORE BEHAVIOURAL RESPONSES.
DON'T BE A ROBOT - DON'T BE MICROCHIPPED!!