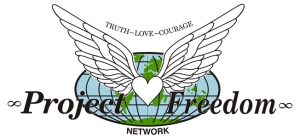 ---
Dedicated toward the exposť of
REMOTE MIND CONTROL WEAPONS
used by the
Mind Control Police
(INTELLIGENCE AGENCIES)

These electromagnetic weapons are covertly used to attack
innocent individuals and society en masse toward behavioral
control experimentation and assassination.
---
If you believe you may have encountered such attacks
we would be very pleased to hear from you.

Project Freedom
P 0. Box 2641
Glastonbury BA6 8XP England


PROJECT FREEDOM is on the Web:
http://www.isleofavalon.co.uk/Iocal/h-pages/pro-freedom/
with details of:
Survivors Testimonials of Psychotronic Attacks
The technology and methods of protection
Other engineered events toward the N. W. 0.