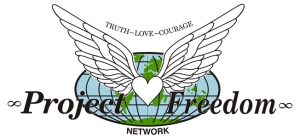 PROJECT FREEDOM DOCUMENT
"The Naked Truth on the use of
Remote Mind Control Weapons against Society"

Sent to the following:
One week Prior to the House of Commons protest the following letter of correspondence
was sent to EVERY Member of the UK Parliment (788) with a 66 page report,
"The Naked Truth on the use of Remote Mind Control Weapons against Society"


13th October 1999
Regarding the Human Rights Abuse against society
by the Intelligence Agencies
Dear Sir/ Madam,
I wish to inform you of the major human rights abuse that is being perpetrated against society behind the facade of our so-called democratic system.
Presently, this atrocity is virtually unknown to the masses of the public due to the covert nature of the attacks against us.
The life and freedom of every man, woman and child is in extreme danger, unless we, as a human race, collectively see and acknowledge the depths of this problem, and challenge it with courage and wisdom.
Enclosed is a report exposing this Human Rights abuse against humanity by the Intelligence Agencies. It has to change - it will change - Please see to it that it does change.
Looking forward to your reply Yours sincerely,
George Farquhar
U.K.

---
Every member of Parliament (659 members) London, (129 members) Edinburgh.

Mind Control Police - Chief Directors

Government Communications H.Q. Cheltenham, Gloucester
U.S. National Security Agency, Menwith Hill, North Yorkshire
MI5, London
M.o.D. London

Human Rights and Social Science Associations - Chief Directors

British Humanist Association
Freedom Association
Libertarian Alliance
Scottish Council for Civil Liberties
Society for Individual Freedom
British Institute of Human Rights
Centre for Human Rights and Responsibilities
Human Rights Network
Parliamentary Human Rights Group
United Nations Association
National Council for Civil Liberties
Institute of Psychiatry
Institute of Psycho-Analysis
Society of Clinical Psychiatrists
Association for Humanistic Psychology in Britain
Association for Teaching Psychology
British Psychological Society
Psychological Society of Ireland
Association of Independent Psychotherapists
Guild of Psychotherapists
National Council of Psychotherapists
Home Office

British TV/Radio media

National, satellite and cable television
BBC Broadcasting Television Centre
Channel 5 Broadcasting Ltd
Channel 4 Television Corporation
GMTV
ITN/ITV
ON TV
S4C


Independent Regional Television

Anglia Television Ltd
Border Television plc
Carlton Broadcasting
Central Broadcasting
Channel Television
Grampian Television plc
Granada Television Ltd
HTV Ltd
LWT
Meridian Broadcasting
Scottish Television Enterprises
Tyne Tees Television Ltd
Ulster Television plc
Westcountry Television Ltd
Yorkshire Television Ltd

Independent National Radio

Commercial Radio Companies Association (CRCA)
Classic FM
IRN (Independent Radio News)
Talk Radio
Virgin 1215

Independent Local Radio

Wey Valley Radio
Mix 96, Aylesbury
Lantern FM
107.6 Kestrel FM
Trax FM
B97 Chiltern FM
96.4 FM BRMB
Capital Gold (1152)
The Wave 96.5
Radio XL 1296 AM
Classic Gold 828
2CR FM
Sunrise FM
Classic Gold 1278/1530
The Pulse
Surf 107
Classic Gold 1260
GWR FM
Cambridge Cafe Radio
Q103 FM
106 CTFM Radio
CFM
Chelmer FM
The Cat
Cheltenham Radio
Peak 107 FM
Spirit FM
SGR Colchester
Pirate FM 102.2/8
Classic Gold 1359
Mercia FM
Kix 96
Alpha 103.2
Ram FM
Neptune Radio
Vibe FM
Asian Sound Radio
Century 106
City Link
Sovereign Radio
Gemini AM
Gemini FM
Channel Travel Radio
Classic Gold 774
Severn Sound FM
The Beach
Broadland 102.4
Classic Gold Amber
Island FM
County Sound Radio
Ten 17
97.2 Stray FM
Delta Radio 97.1 FM
107.8 Arrow FM
Active 107.5 FM
Classic Gold 954/1530
Wyvern FM
Eleven Seventy
Fosseway Radio
Huddersfield FM
Magic 1161 AM
96.9 Viking FM
Classic Gold Amber
Isle of Wight Radio
Channel 103 FM
Capital Gold (1241 and 603)
Invicta FM
KCBC
KLFM 96.7
107.8 FM Thames Radio
96.3 Aire FM
Magic 828
Leicester Sound
Sabras
Lincs FM
Radio City 96.7
Magic 1548
Choice FM
95.8 Capital FM
Capital Gold (1548)
Heart 106.2
Jazz FM 102.2
Kiss 100 FM
LBC 1152 AM
News Direct 97.3 FM
963/972 Liberty Radio
Melody FM
Premier Radio
RTL Country 1035 AM
Spectrum International Radio
Sunrise Radio
Virgin 105.8
Xfm
FLR 107.3
London Greek Radio
London Turkish Radio
Millennium Radio
Oak FM
Sunshine 855
Chiltern FM
Classic Gold 792/828
Silk FM
Galaxy 102
key 103
Piccadilly Radio
1458 Lite AM
Radio Mansfield
Medway FM
Crash FM
FM 103 Horizon
The Bay 96.9 FM
Magic 1152
Century Radio
Century 105
Jazz FM 100.4
Classic Gold 1557
Northants 96
Classic Gold GEM
Trent FM
Oxygen 107.9 FM
Fox FM
Classic Gold 1332 AM
102.7 Hereward FM
Plymouth Sound AM
Plymouth Sound FM
Red Rose 999
Rock FM
Classic Gold 1431/1485
2-TEN FM
Fame 1521
Mercury FM
Rutland Radio
96.6 Oasis FM
Spire FM
Yorkshire Coast Radio
Galaxy 101
97.4 Gold Radio
106.6 Star FM
Wave 104.2 FM
Capital Gold (1170 and 1537)
Ocean FM
Power FM
Centre FM
Hallam FM
Magic AM
The Breeze
Essex FM
Dune FM
Signal FM
Signal One
Signal Two
FM 102
5 Valleys Radio
Sun FM
Capital Gold (1323 and 945)
Southern FM
Classic Gold 936/1161 AM
GWR FM
Magic 1170
TFM
Mellow 1557 AM
Thanet Local Radio
KFM
Metro FM
107.2 Wire FM
102.4 Wish FM
Connect FM
CFM
100.7 Heart FM
Quay West Radio
Wessex FM
MFM 97.1
107.7 The Wolf
Beacon Radio FM
Orchard FM
Minster FM
Galaxy 105
Yorkshire Dales Radio
Northsound One
Northsound Two
West FM
Radio Borders
Scot FM
Radio Tay FM
Tay FM
Forth AM
Forth FM
Kingdom FM
Nevis Radio
Clyde 1 FM
Clyde 2
Moray Firth Radio
NECR
Oban FM
96.3 QFM
Waves Radio Peterhead
Heartland FM
SIBC
Central FM
South West Sound
Lochbroom FM
Isles FM

IRELAND
---
City Beat 96.7
Gold Beat 828
Heartbeat 1521
Q102.9 FM
Cool FM
Downtown Radio


WALES
---
Champion FM
Red Dragon FM
Touch Radio
Radio Ceredigion
Valleys Radio
Radio Maldwyn
Coast FM
Swansea Sound
The Wave 96.4 FM
Marcher Gold
MFM 103.4
Independent Radio Producers
Boom Media Ltd
Business Sound Ltd
Fast Forward Productions
Festival Radio Productions
The Fiction Factory
The Flying Dutchman Company
GRF Christian Radio
Heavy Entertainment Ltd
Mike Hopwood Productions
IRDP
Mediatracks
Mr Punch Productions
Partners in Sound Ltd
Penumbra Productions Ltd
Planet 24
Quantam Radio Syndications Ltd
Rewind Productions Ltd
ScreenPlay Ltd
SH Radio
Smooth Operations
Testbed Productions

British Universities - Head Principals

The University of Aberdeen
The University of Abertay Dundee
Anglia Polytechnic University
The University of Birmingham
Bournemouth University
The University of Bradford
The University of Bristol
Brunel University
The University of Buckingham
The University of Cambridge
University of Central England in Birmingham
University of Central Lancashire
City University (London)
Coventry University
Cranfield University
De Montfort University
University of Derby
The University of Dundee
The University of Durham
University of East London
The University of Edinburgh
The University of Essex
The University of Exeter
University of Glamorgan
The University of Glasgow
Glasgow Caledonian University
University of Greenwich
Heriot-Watt University
University of Hertfordshire
University of Huddersfield
The University of Hull
Keele University
The University of Kent at Canterbury
Kingston University
The University of Lancaster
The University of Leeds
Leeds Metropolitan University
The University of Leicester
University of Lincolnshire
The University of Liverpool
Liverpool John Moores University
The University of London
London Guildhall University
Loughborough University
University of Luton
The University of Manchester
University of Manchester Institute of Science and Technology
Manchester Metropolitan University
Middlesex University
Napier University
The University of Newcastle Upon Tyne
University of Northumbria at Newcastle
The University of Nottingham
Nottingham Trent University
The University of Oxford
Oxford Brookes University
University of Paisley
University of Plymouth
University of Portsmouth
The Queens University of Belfast
The University of Reading
The University of Salford
The University of Sheffield
Sheffield Hallam University
The University of Southampton
South Bank University
Staffordshire University
The University of Stirling
The University of Strathclyde
University of Sunderland
The University of Surrey
The University of Sussex
University of Teeside
Thames Valley University
The University of Ulster
The University of Wales
The University of Warwick
The University of the West of England, Bristol
The University of Wolverhampton
The University of York
The Open University

UK National Press - Chief Editors

The Guardian
The Observer
The Independent
The Irish News
The Scotsman
The Sporting Life
The Sun
The News of the World
The Times
Western Mail
The Daily Express
The Daily Star
The Daily Telegraph
The Daily Mail
The Evening Standard
The Daily Mirror
The Daily Record
The European
The Sunday World
The Europa Times

UK Humanitarian, Independent and Social Science Press - Chief Editors

International Review of Victimology
International Review of Psychiatry
International Political Science Review
International Peacekeeping
International Media Law
International Journal of Social Science
International Journal of Sociology and Social Policy
International Journal of Social Psychiatry
International Journal of Short Term Psychotherapy
International Journal of Public Opinion Research
International Journal of Psycho-Analysis
International Journal of Law and Psychiatry
International Journal of Human Computer Studies
International Affairs
Intermedia
Intelligence and National Security
Informations Systems Journal
National Enquirer
National Geographic
Nationalism and Ethnic Politics
Nato's Sixteen Nations
Security Dialogue
Searchlight
Terrorism and Political Violence
Microwave Engineering Europe
International Journal of Control
The Big Issue
Brave New World
Cancer Research Campaign News
The Dark Side
Fortean Times
Forum
National Enquirer
Real Life Crimes
True Crime
Ultimate Crimes
Undercover
Whos Who
Cybernetics and Systems
British Journalism Review
Freelance News
Free Press
Media Monitor
UK Press Gazette
Criminal Law Review
The Criminal Lawyer
Journal of Criminal Justice
Journal of Criminal Law
London Gazette
Cancer Causes and Control
Cancer Surveys
Carcinogenesis
Mind
New Humanist
British Journal of Political Science
Directory of Human Rights
Democratization
International Peacekeeping
People in Power
The Times Guide to the New British State
World Statesman
World Today
Applied and Preventative Psychology
British Journal of Psychiatry
Criminal Behaviour and Mental Health
Covert Opinion Psychiatry
European Journal of Psycology
Journal of Behaviour Therapy and Experimental Psychiatry
Journal of Psychiatric Research
Psychic News
Psychological Science
Advances in Behaviour Research and Therapy
Behavioural Interventions
Behavioural Sciences and the Law
Behavioural Research and Therapy
British Journal of Social Psychology
European Journal of Social Psychology
Human Potential Magazine
International Journal of Methods in Psychiatric Research
International Journal of Psycho-Analysis
Journal of Environmental Psychology
Journal of Urban Analysis and Public Management
New Humanity Journal
New Ideas in Psychology
Patterns of Prejudice
Philosophical Psychology
The Psychologist
The Sceptic
Social Science Information
Soviet Journal of Remote Sensing
Defence News
Union News
Truth Campaign
Nexus

USA
---

Mind Control Police - Chief Directors

U. S. National Security Agency Fort Meade
Central Intelligence Agency (C.I.A.) Washington D.C.
F.B.I. Federal Bureau of Investigation, Washington D.C.

USA Human Rights Associations

International Committee of Offensive Microwave Weapons
Ad Hoc Committee on the Human Rights and Genocide Treaties
Americans for Democratic Action
Amnesty International
Freedom House
Human Rights Internet
Inter-American Association for Democracy and Freedom
United States Institute of Human Rights


National Press - Chief Editors

The Wall St Journal
The Washington Post
Anchorage Daily News
Arizona Republic
The Atlanta Constitution
Boston Globe
Chicago Sun-Times
Chicago Tribune
Cleveland Plain Dealer
Columbia State Daily News
Dallas Life
Dallas Morning News
Denver Post
The Hartford Courant
The Houston Chronicle
The Kansas City Star
Los Angeles Daily News
Los Angeles Times
New York Times
The Philadelphia Daily News
The Plain Dealer
Richmond Times Despatch
St Petersburg Times
San Francisco Chronicle
San Francisco Examiner
Seattle Post Intelligence
Seattle Times
The Star Ledge - New Jersey
The Star Tribune
The Sunday Examiner and Chronical
Washington Post

Independent Radio - Chief Directors

Art Bell Radio Show



CANADA
---
National Press - Chief Editors
The Globe and Mail
The Calgary Scan
The Chronical Herald
The Edmonton Journal
The Gazette (Montreal)
The Ottawa Citizen
La Presse
The Province
The Toronto Star
The Toronto Sun
The Vancouver Sun


AUSTRALIA
---
Mind Control Police - Chief Directors

U.S. National Security Agency (N.S.A.)
Pine Gap, Northen Territory

National Press - Chief Editors

The Australian
Sunday Telegraph
The Weekend Australian
The Adelaide Advertiser
The Age
Canberra Times
Central Coast Express Advocate
The Courier Mail
The Daily Telegraph
The Mirror
The Sun Herald
The Sunday Mail
The Sunday Tasmanian
The Sunday Times
The Sydney Morning Herald
The West Australian


Since the MP's and over 500 organizations have received my report the
Project Freedom web site stats jumped a staggering 3000%,
and has steadily increased!
---
Protest Flyers: