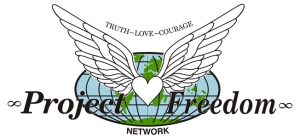 Who is Marina Findlay?
by George Farquhar
January 2003.
Due to recent events, whilst Marina has been living in my home towards her protection from what she claims to be MI5 assassination attempts, it is now completely clear to me that she is not the person she publicly claims to be. Because of the atrocities she has claimed upon herself since the age of 5, I have always, within my means and capabilities, tried to help and support her as much as possible. However, since Marina's arrival in my home, to protect her from the forces that are supposedly attempting to murder her, she has shown her true colours.
I perceive myself as a man of truth and justice and I truly believed Marina was of the same calibre. I now realise Marina has an ulterior agenda to which she publicly claims and, therefore, it is my duty to temporarily remove her story and related articles until I have fully investigated the true motives behind her words and actions.
In Truth and Justice
George Farquhar