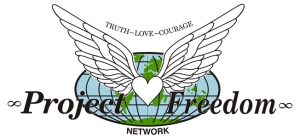 SILENT WEAPONS FOR A QUIET WAR
(A SECRET MILITARY DOCUMENT EXPOSED)
AN EXTRACT FROM DAVID ICKES BRILLIANT BOOK
..........AND THE TRUTH SHALL SET YOU FREE

THIS DOCUMENT CLEARLY DESCRIBES
THE DOGMATIC & AUTHORITARIAN MENTALITY

OF THE ELITE WORLD GOVERNMENT HIERARCHY
I included in The Robots' Rebellion an extract from a document found, apparently by accident, in 1986 called Silent Weapons For A Quiet War. Another version is reported to have been in the hands of US Naval Intelligence in 1969. It is a wonderful explanation of the technique of mass brainwashing. The version I have was found inside an IBM photocopier bought at a second hand sale in America and it describes a policy of mass mind control. This lengthy and detailed document was dated 1979, but it outlines a policy that has been implemented since the 1950s. The document says that: "The quiet war was... declared by the international elite at a meeting held in 1954". The Bilderberg Group first met in 1954. It is likely that the methods laid out in the document will be inspired by the Tavistock Institute of Human Relations in London and its interconnecting offshoots. Here is a flavour of the content:
"Experience has proven that the simplest method of securing a silent weapon and gaining control of the public is to keep them undisciplined and ignorant of basic systems principles on the one hand, while keeping them confused, disorganised, and distracted with matters if no real importance on the other hand.
This is achieved by:
1. disengaging their minds; sabotaging their mental activities; providing a low-quality programme of public education in mathematics, system design and economics, and discouraging technical creativity.
2. engaging their emotions, increasing their self indulgence and their indulgence in emotional and physical activities by:
a) unrelenting emotional affrontations and attacks (mental and emotional rape) by the way of a constant barrage of sex, violence, and wars in the media - especially the TV and the newspapers.
b) giving them what they desire - in excess - "junk food for thought" - and depriving them of what they really need.
c) rewriting history and law and subjecting the public to the deviant creation, thus being able to shift their thinking from personal needs to highly fabricated outside priorities.
These preclude their interest in, and discovery of, the silent weapons of social automation technology. The general rule is that there is profit in confusion; the more confusion, the more profit. Therefore the best approach is to create problems and then offer solutions.
In summary:
Media: Keep the adult public attention diverted away from the real social issues, and captivated by matters of no real importance.
Schools: Keep the young public ignorant of real mathematics, real economics, real law, and real history.
Entertainment: Keep the public entertainment below a sixth grade level.
Work: Keep the public busy, busy, busy, with no time to think; back on the farm with the other animals."
THE SILENT WEAPONS DOCUMENT DESCRIBES

THE REMOTE MICROWAVE MIND CONTROL

TECHNIQUE BRILLIANTLY
IT SAYS OF THE QUIET WAR:
"It shoots situations, instead of bullets; propelled by data processing, instead of grains of gunpowder; from a computer, instead of a gun; operated by a computer programmer, instead of a marksman; under the orders of a banking magnate, instead of a military general. It makes no obvious noises, causes no obvious physical injuries, and does not obviously interfere with anyone's daily social life.
"Yet it makes an unmistakable 'noise', causes unmistakable physical and mental damage, and unmistakably interferes with daily social life, i.e., unmistakable to a trained observer, one who knows what to look for. The public cannot comprehend the weapon, and therefor cannot believe they are being attacked and subdued by a weapon.
"The public might instinctively feel that something is wrong, but because of the technical nature of the silent weapon, they cannot express their feeling in a rational way, or handle the problem with intelligence. Therefore, they do not know how to cry for help, and do not know how to associate with others to defend themselves against it.
"When a silent weapon is applied gradually, the public adjusts/adapts to its presence and learns to tolerate its encroachment on their lives until the pressure (psychological via economic) becomes too great and they crack up. Therefore the silent weapon is a type of biological warfare. It attacks the vitality, options, and mobility of the individuals of a society by knowing, understanding, manipulating, and attacking their sources of natural and social energy, and their physical, mental, and emotional strengths and weaknesses."
In other words, divide and rule, and introduce you global dictatorship via the stepping-stones approach and few realise what is really going on until it is too late. In fact, many will even laugh at or condemn those who point out what is happening. Well the readers of this book, and many others like it, do know what is really going on. And if we are truly commited to a better world and to freedom of thought and expression, the information is impossible to ignore. The work we all have to do to break the hold the programmers have on so many human minds is considerable, but it is perfectly achievable - and will be achieved - if we are prepared to get involved. There is nothing more powerful than a human mind determined to think and act for itself. Such phenomenon is a manipulator's nightmare and, like everyone on the planet, you have that power.
You only have to use it.
DAVID ICKE.....AND THE TRUTH SHALL SET YOU FREE