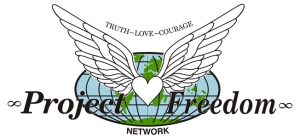 THE PROJECT FREEDOM HUMAN RIGHTS WATCH IS DEDICATED
TOWARD EXPOSING OUR MASONIC RUN GOVERNMENT AND THEIR ABUSES AGAINST THE HUMAN RACE
---
PART 1

FREQUENCY WEAPONS ARE REAL!

THE USE OF MILITARY 'NON-LETHAL' WEAPONS UPON SOCIETY TOWARD SOCIAL CONTROL

Remotely Operated Electromagnetic Frequency Weapons,
Using Microwave, ELF and Acoustic Frequency are being used to
covertly attack innocent individuals and society en-masse toward:

REMOTE MIND CONTROL EXPERIMENTATION TOWARD SOCIAL CONTROL

ASSASSINATION

The use of frequency weapons upon humans toward behavioural control and murder is not new.
For well over 50 years, Neuro-Electromagnetic Frequency Weapons have been perfected by their covert use in warfare.

These 'classified', 'non-lethal' or 'silent' weapons, as they are known in the trade, have also been perfected by experimenting on an innocent and unsuspecting public since their early development.

Presently, countless thousands of individuals, from all walks of life, are claiming that they have become targets of assault and attempted murder by our Masonic secret government agencies and police hierarchy via the use of these weapons.
An exposť on the use of Frequency Weapons
deployed by the Intelligence Agencies and Police hierarchy against Humanity.
---
stop child rape. net
The Stop Child Rape Network is dedicated to exposing and solving the problem of the Worldwide Masonic Government Ritual Child Abuse & Murder Network
Certain Clandestine Networks within our Government authorities who have created and are running our social structure, are abusing, raping and murdering our children.
These authorities are presently being exposed and FULL public awareness of ALL those involved in this horrendous atrocity by our
Worldwide Masonic Secret Society-run social system, is only a matter of time.
From the top of the web of this Ritual Child Abuse & Murder Network all the way down to the bottom, they will be held accountable.
EVERY LAST ONE OF THEM.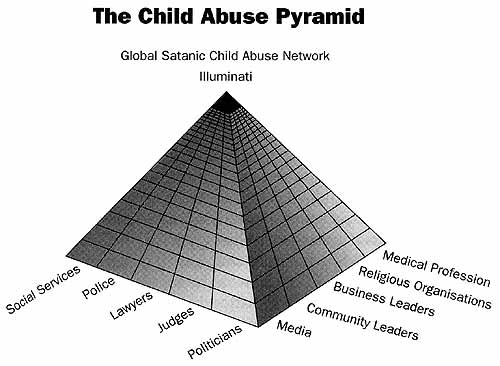 Murdered in cold blood by Masonic Government Intelligence
Let's stop child rape NOW - Please be informed.
---
WHO ARE THE INTELLIGENCE AGENCIES REALLY?
Are they genuinely protecting and looking after the interests of our society?
Or do they exist solely to manipulate and control
the minds of the masses?
This is an expose' on who they really are. Their non-consensual human experiments ,via Trauma-based Mind Control,
Frequency weapons, Radiation, Torture, Drugs, Stalking, to name but a few, all on (non-Masonic) innocent members of society. These 'experiments', along with drug running and distribution to stupefy the masses, are essential clandestine atrocities towards our Masonic Government's hidden agenda of total global domination.
An expose' on The Secret Services -
the Police Force of our Masonic Government.
---
ECHELON
This covertly run Government terrorist organisation is designed to monitor and manipulate EVERY citizen
Whoever or Wherever You Are!
The US National Security Agency's
Global Citizen Spying Network.
Menwith Hill, North Yorkshire, England.
The U.S. NSA - Echelon is now being widely expressed in the mainstream media. However, these propaganda issues are in fact a major cover-up of the real issues that the US National Security Agency are perpetrating against Humanity.

This Black Government "Silent Weapons" technology has been developed to monitor the location and manipulate the minds of
EVERY citizen - Wherever or Whoever you are!
How we are being monitored by the U.S. Government Agencies.
PART 4
---
THE COVERT PLAN TO MICROCHIP THE WORLDS POPULATION
Details of our Unelected Masonic Government's engineered
agenda to enforce micro-chipping the worlds population towards total social control

Millions of military personnel around the world
have been micro-chipped - for reasons of "security."
Millions of domestic animals have been micro-chipped - for reasons of "security".
Countless thousands of innocent civilians have been covertly micro-chipped against their will by their government during routine operations - for reasons of - (New World Order) "security?"
Fundamentalist politicians and government representatives are increasingly suggesting all prisoners and criminals be micro-chipped - for reasons of "security."
The same "Mindless Fundamentalists" are suggesting that laws be implement enforcing the mandatory micro-chipping of all new-born babies - for reasons of "security".
Who's next?
Don't be a Robot - Don't be Micro-chipped!
PART 5
---
OUR MASONIC GOVERNMENT AND THEIR HIDDEN AGENDA
TOWARD TOTAL SOCIAL CONTROL
To those with an open mind, the facts are finally emerging from behind the facade of our 'so-called' democratic system.
We are inevitably being herded toward a Fascist Masonic Governed 'New World Order'.
This "New World Order" will impose a:

A World Centralised Government (UN)

A One World Army (NATO)

A Centralised banking system and electronic currency

An enforced Micro-chipped population

All of which have fundamental implications for human freedom
An overview of our Unelected Masonic Government's engineered 'systems' and events toward their hidden agenda of Total Social Domination and Control.
PART 6
---
THE ACTIVITIES AND CAMPAIGNS OF PROJECT FREEDOM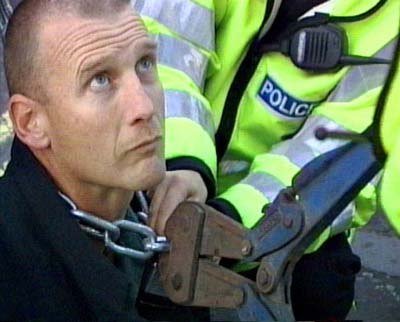 - EXPOSING THE ATROCITIES OF OUR MASONIC GOVERNMENT -
---



THE SOLUTION
So what can we - the people do about all of this?

We can immediately be FREE
by NOT giving our power away to
those who wish to control us - by seeing
the "Bigger Picture" of what is REALLY going on.

The solution is very simple - yet it takes COURAGE, WISDOM and ACTION to break through the bonds of ignorance and fear that we are presently being manipulated with.
It has to change ~ it will change ~ it starts with you!
---
The shocking truth about why and how the Secret Services
are making Marina Findlay's life a living hell.
Marina's report includes details of some conspiracies
she is exposing and classified military information
to which she is privy and therefore viewed as
a threat to National Security.
---
NO more Disinformation - NO more Deceit - NO more Greed - NO more Corruption
NO more MASONIC GOVERNMENT BULLSHIT!
LONG LIVE TRUTH & FREEDOM!
FREQUENCY WEAPONS MASONIC CHILD ABUSE NETWORK MASONIC SECRET SERVICES ECHELON HUMAN MICRO-CHIPPING
MASONIC GOVERNMENT N.W.O. AGENDA
THE ACTIVITIES AND CAMPAIGNS OF PROJECT FREEDOM HUMAN RIGHTS WATCH