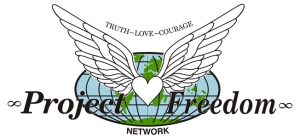 PART 1

FREQUENCY WEAPONS ARE REAL!
THE USE OF MILITARY 'NON - LETHAL' WEAPONS UPON SOCIETY TOWARD SOCIAL CONTROL
Remotely Operated Electromagnetic Frequency Weapons,
Using Microwave, ELF and Acoustic Frequency are being used to
covertly attack innocent individuals and society en-masse toward:

REMOTE MIND CONTROL EXPERIMENTATION TOWARD SOCIAL CONTROL

ASSASSINATION
The use of frequency weapons upon humans toward behavioural control and murder is not new.
For well over 50 years, Neuro-electromagnetic Frequency Weapons have been perfected by their covert use in warfare.
These 'non-lethal' or 'silent' weapons, as they are known in the trade, have also been perfected by experimenting on an innocent and unsuspecting public since their early development.
Presently, thousands of individuals, from all walks of life, are claiming that they have become targets of assault and attempted murder by our Masonic secret government agencies and police hierarchy via the use of these weapons.
WEBSITES AND ORGANISATIONS EXPOSING HUMAN TORTURE, EXPERIMENTATION AND MURDER, VIA FREQUENCY WEAPONS TECHNOLOGY

CAHRA - Citizens Against Human Rights Abuse was formed by a group of survivors of alleged nonconsensual human experimentation involving electromagnetic and neurological weapon testing programs by the U.S. and other governments. "For the first time in history, one human being, from hiding, at a distance, can control the thoughts and actions of another, by way of undetectable hypnosis, using still-classified electronic technology."

John Gregory Lambros Survivor of microchip implantation and electromagnetic assualt


The Torture and Electronic Mind Control of U.S. Citizen John Gregory Lambros, a Native of Minnesota. Secretly the reality of a totally controlled society has been emplaced. While we were looking at political control, the technological mechanisms for a Big Brother state have already been installed.

Barbara Hartwell a survivor of CIA MK ULTRA and PHOENIX Project, trained and utilized by CIA as a deep cover operative and professional CIA asset, under mind control programming, which the perpetrators of this mind control believed was "guaranteed under National Security".

CAHE - Citizens Against Human Experimentation Reports of current experimentation with Microwave and EM weapons.

More than Conquerors (formally Mind Control Forum) Exposing the use of Remote Mind Control Weapons. Hundreds of links to Survivors' Testimonials, R.M.C. Technology, protection methods and organisations.

Mind Control, Techniques and Politics. Contains documents, links, references, and commentary related to mind control. Mind control is the term in common usage to describe covert behavior modification techniques and the use of neuro-influencing technology.

The Government Psychiatric Torture Site "We need a program of psychosurgery for political control of our society. The purpose is physical control of the mind. Everyone who deviates from the given norm can be surgically mutilated. Man does not have the right to develop his own mind." Dr. Jose M.R. Delgado, Director of Neuropsychiatry at Yale University, and Top CIA Psychopath.

MORE WEBSITES EXPOSING FREQUENCY WEAPONS

Victims of CIA MKULTRA Mind Control by Ronald F. Garon. This website is dedicated to the victims of the CIA MKULTRA mind control program. This website is also dedicated to any victim of mind control, regardless of the program. Project Monarch and Montauk were also secretive mind control projects. The purpose of this website is to be a voice for the victims, and to make public what is happening behind the scenes.

Mind Controllers by Ronald F. Garon. The Programs. The Goals & Objectives. The Weapons. The Victims. This is real, it's not a game! The Sponsors/CIA. Our Weapons/are Spiritual.

Against Electronic Mind-Control A Finnish activist web site devoted to the study and resistance to implantation of human beings with neuro-radio brain implants.

History of Illegal Human Experimentation and Electronic Mind Control Via Frequency Weapons technology.

Stop the Covert War Are you a target of multiple stalkers? Are you being followed, harassed, or threatened? Is your phone tapped? You may be a Target of Covert War!

The Science Behind Mind Control Frequency Weapons Experimental research techniques which can be detrimental or lethal in the hands of any but highly skilled, qualified experimental scientists. By Tom Bearden.

Electromagnetic Harassment and Stalking forum at Delphi Forums

| | |
| --- | --- |
| MINDCONTROL at MC Topica is an Internet mailing list focusing on research in mind control and PSYOPS (psychological/disinformation operations) | |
| | |
FOR FURTHER IN-DEPTH RESEARCH ON FREQUENCY WEAPONS
JOSEPH SHARP - VOICE TO SCULL EXPERIMENTS........................130 Websites and documents
DR ALLAN FREY - HUMAN EXPERIMENTS......................................31 Websites and documents
GREENHAM COMMON WOMEN - EXPERIMENTS..............................49 Websites and documents
FREQUENCY WEAPONS MIND CONTROL.......................................Over 42,000 Websites and documents
PSYCHOTRONIC WEAPONS MIND CONTROL..................................Over 1200 Websites and documents
ELECTROMAGNETIC WEAPONS MIND CONTROL............................Over 13,600 Websites and documents
MI5 FREQUENCY WEAPONS MIND CONTROL.................................Over 200 Websites and documents
M.O.D. FREQUENCY WEAPONS MIND CONTROL............................Over 1800 Websites and documents
C.I.A. FREQUENCY WEAPONS MIND CONTROL..............................Over 4000 Websites and documents
N.S.A. FREQUENCY WEAPONS MIND CONTROL.............................Over 1800 Websites and documents
---

Methods of Protection from Neuro-Electromagnetic Frequency Weapons.
---
The shocking truth about why and how the Secret Services
are making Marina Findlay's life a living hell.
Marina's report includes details of some conspiracies
she is exposing and classified military information
to which she is privy and therefore viewed as
a threat to National Security.
---
NO more Disinformation - NO more Deceit - NO more Greed - NO more Corruption
NO more MASONIC GOVERNMENT BULLSHIT!
LONG LIVE TRUTH & FREEDOM!
FREQUENCY WEAPONS MASONIC CHILD ABUSE NETWORK MASONIC SECRET SERVICES ECHELON HUMAN MICRO-CHIPPING
MASONIC GOVERNMENT N.W.O. AGENDA
THE ACTIVITIES AND CAMPAIGNS OF PROJECT FREEDOM HUMAN RIGHTS WATCH